Who is KissAutomation?
I'm Casey Stevens. That's me over there. I've been an digital marketing consultant since 2005.
In that time I have worked with businesses across I wide range of industries such as government departments, sports memorabilia, saas, cake decorating, gardening, schools, mortgage brokers, dog training, marketing agencies and more.
Along with geeking out over email (are you on email? you've just got to be these days) you will find me pet sitting, lifting weights or attempting to draw cartoons.
Things Other People Have Said About Me
Casey's u

nderstanding of marketing processes and strategies is outstanding. Her skills in the execution of marketing process and the implementation of strategy are at a high standard.
If you're looking for someone to build a sales funnel, execute a lead capture process, create an online launch sequence then Casey is exactly who I would engage.
Casey helped me out with the implementation of a customers service portal and the set up of an autoresponder service for a client and exceeded my expectations and delivered an outstanding result.
If you need internet marketing support and online lead generation then Casey and her team would be my first choice.
John Logar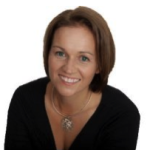 I hired Casey to set up subscriber opt-ins, highly targeted lead generation opportunities and to refine Impactiv8's sales funnel.
Casey was instrumental in setting up and refining various auto-responder campaigns as part of this process, as well as overseeing weekly eBroadcasts.
As well as being a pleasure to work with, Casey is trustworthy and conscientious. I particularly admired her ability to look at a business/website and see the holes in the marketing and create a strategy to increase revenue.
Casey's work is continuing to generate leads and sales beyond her tenure.
Loren Bartley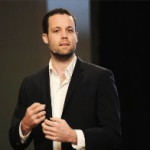 As my launch manager Casey helped orchestrate a launch that pulled in a 5 figure profit in the first 12 hours of our product going on sale, without any affiliates.
This was in the memorabilia market, not the online marketing space and with a physical product. Her knowledge and implementation of marketing strategies is an asset to any business wanting to make a profit.
Pete Williams

Casey is an unassuming gun.
It's only after working with her for a short time that you realise her depth of experience, knowledge and abilities.
Her modesty and integrity places clients and their privacy above personal gains, so you won't hear her name-dropping - but between you and me she's solved big business and online marketing problems for high profile marketing gurus (probably the same gurus who taught you the marketing techniques you're using right now).
This has given her hands-on experience with almost every online marketing strategy, core business system, or promotional technique you can poke a stick at.
And it means Casey's knowledge is practical - the type of practical knowledge that you only get from a career spend solving problems and getting-it-done.
Brent Hodgson

Casey is a truly rare person - a terrific project manager who combines technical know-how with marketing smarts and the all important ability to GET STUFF DONE.
I worked with her on a number of projects and I found her to be equally comfortable talking with the developer about technical details as she is presenting information back to the client (in plain english).
She is good at figuring out what needs to be done and just getting on with it - she was able to get up and running fast and doesn't need a lot of hand-holding.
If you are looking for help to get your projects to run smoothly, and you want an "A player" - get Casey on board if you can - you will be very glad you did!
Steve Ovens